Crusher Grinder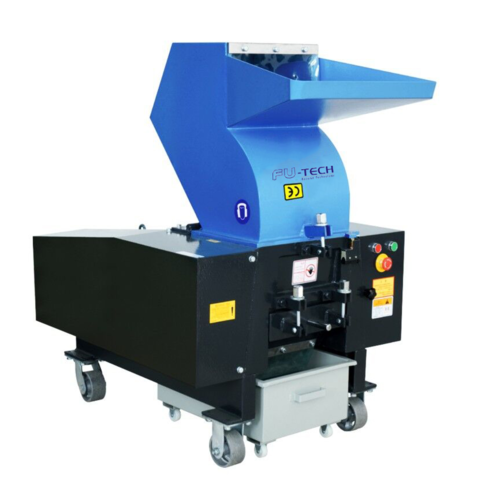 Crusher Grinder
Price And Quantity
Product Specifications
Crusher Grinder

For Industrial & Workshop Use
Stainless Steel Alloy

Yes
PLC Control

120-440 Volt (v)
Product Description
Application of this Crusher Grinder can be noticed in plastic, chemical and pharmaceutical industries. Designed as per CE specifications, this equipment can be availed in different production capacity, weight, motor power and size based choices. As part of its protection features, starter is provided to avoid phase failure. Limit switch interlocking arrangement of this Crusher Grinder ensures its safety during opening of its feeder hopper. PLC controlled operation, up to 440v voltage and high automation degree are the key aspects of this product. Its standard has been verified on the basis of its dimension, strength, output, user friendliness and longevity.
FAQs of Crusher Grinder:
1. What is a Crusher Grinder?
A crusher grinder, otherwise called a spice grinder or zest grinder, is a gadget used to pulverize, drudgery, and cycle spices, flavors, and other dry materials into more modest particles for different purposes.
2. How Does a Crusher Grinder Function?
A crusher grinder normally comprises of at least two interlocking parts with teeth or stakes within. At the point when the parts are turned against one another, the teeth or stakes shred and toil the material put inside.
3. What Could You at any point Crush with a Crusher Grinder?
Crusher grinders are usually used to crush spices, flavors, tobacco, and other dried plant materials. They can likewise be utilized for crushing specific kinds of grains and seeds.
4. Where Are Crusher Grinders Utilized?
Crusher grinders are involved by people for individual use, as well as by experts in the culinary, home grown, and sporting ventures. They are generally utilized for planning culinary fixings, making natural mixes, and getting ready tobacco for smoking.
5. What Are the Advantages of Utilizing a Crusher Grinder?
Productive Crushing: Crusher grinders offer fast and proficient crushing of dry materials.
Consistency: They assist with accomplishing a uniform molecule size, which can improve flavor extraction and consistency in recipes.
Movability: Numerous crusher grinders are minimal and versatile, making them advantageous for movement.
6. Could Crusher Grinders at any point Be Utilized for Wet Materials?
Crusher grinders are ordinarily intended for dry materials. Involving them for wet materials can prompt obstructing and may influence the grinder's presentation.
Trade Information
Western Europe Central America Eastern Europe Middle East South America Australia Asia North America Africa

All India