Plastic Mug Making Machine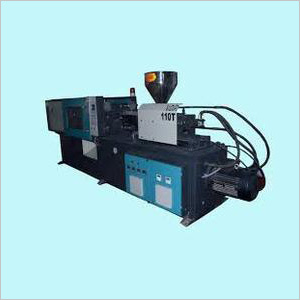 Plastic Mug Making Machine
Product Description
This technically advanced Plastic Mug Making Machine is well known for its adjustable parameters. Its operating speed, production time and position can be managed easily for its flexible design. Besides saving production time, this machine also reduces human effort. Double injection cylinder of this machine reduces its injection stroke. As part of its advanced features, this Plastic Mug Making Machine has energy efficient variable pump and accumulator injector to boost its productivity and to minimize production cost. Long working life is one of the main aspects of this system.
FAQs of Plastic Mug Making Machine:
1. What is a Plastic Mug Making Machine?
A plastic mug making machine is a kind of assembling gear intended to create plastic mugs through different cycles, for example, infusion shaping, blow shaping, or thermoforming.
2. How Does a Plastic Mug Making Machine Work?
The particular working component relies upon the sort of machine. For infusion forming, plastic pellets are liquefied and infused into a shape cavity to frame the mug shape. For blow shaping, an empty preform is expanded inside a shape to take the state of the mug. Thermoforming includes warming a plastic sheet and forming it over a shape to make the mug.
3. Where Are Plastic Mug Making Machines Utilized?
Plastic mug making machines are utilized in assembling offices, plants, and creation units that produce plastic mugs for different purposes, including family use, limited time things, and retail.
4. What Kinds of Plastic Can Be Utilized in These Machines?
Various sorts of plastic can be utilized in view of the machine type. Normal plastics incorporate polypropylene (PP), polystyrene (PS), polyethylene (PE), and polyethylene terephthalate (PET).
5. What Are the Means Associated with Mug Creation Utilizing These Machines?
The means shift contingent upon the machine type, yet by and large incorporate material planning, forming, cooling, launch of the shaped mug, and completing cycles like managing or printing.